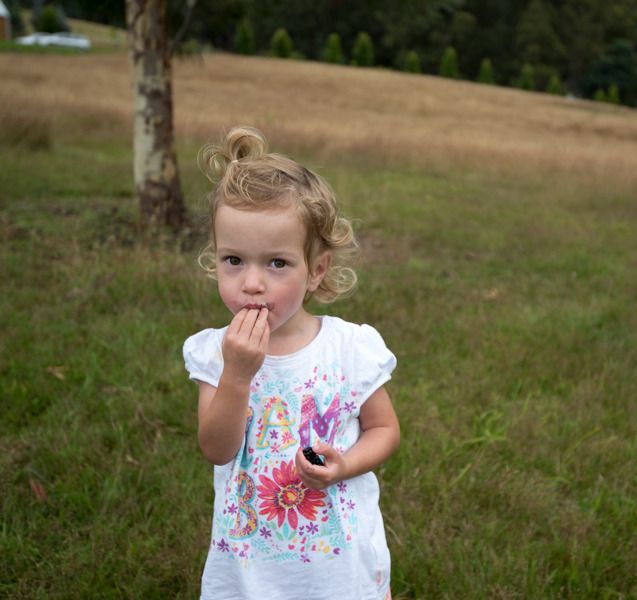 Maggie: It was a long week without Rob, but we got through it together. The girls were so good really, but I guess they felt like they had to share their parent (me) for the week more than normal. So this weekend Maggie has been holding my arm tightly and needing lots of cuddles. We are happy to oblige.
Elisabeth: their first taste of blackberries, the seasons are definitely changing. They both stuffed a handful into their mouths and ended up with purple lips and chins!
Joining in with Jodi's 52 portrait
project
.