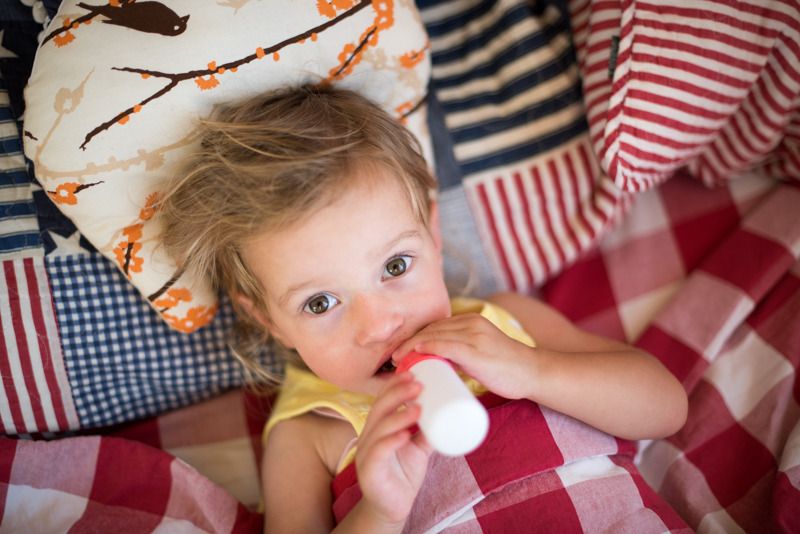 Maggie: She tucked herself underneath the cover of the window seat this evening, baby doll bottle in hand. Yesterday we visited the beach as it was so warm. The girls were wary at first, especially of all the other people there. Maggie watched them all in her serious way. At first, even though it was only 10 metres away from our towel, they wanted us to walk with them to the waters edge. Eventually they relaxed and we watched as they ran back and forth. Maggie was intrigued by a boy building a castle at the edge of the water. She kept walking up to him, then quickly turning away and running back to us. I was watching her face and you could see her almost talking to herself, convincing herself to be brave and go back and try to help. Eventually she started building her own castle next to him.
Elisabeth: This smile made us think of Maggie. She was probably about to squirt me with the squirty water bottle! Elisabeth loves the water at the beach, asking to be skimmed across the surface, kicking and splashing. If the water temperature had been warmer we would have stayed in longer.
Joining in with the 52 portrait project at
Practising Simplicity
.
We have had a quiet weekend. Soaking up time together. Rob is off on a week long field trip tomorrow. Nobody is looking forward to it. Bring on Friday!