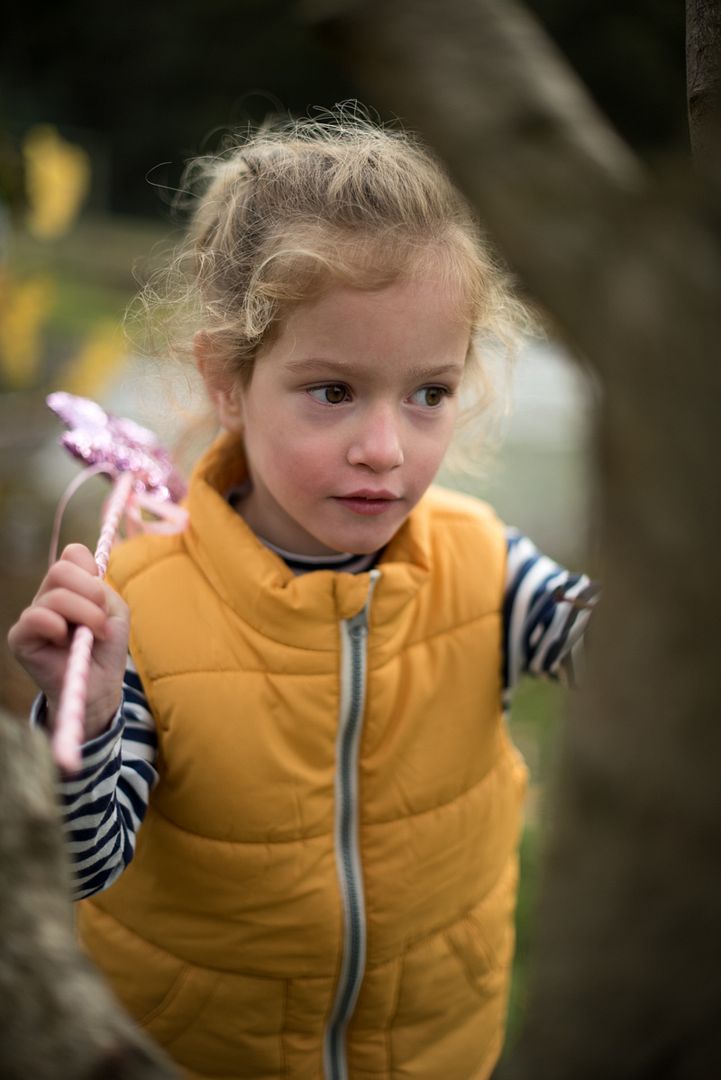 Maggie: Rob took this portrait of Maggie last week while the girls were playing fairy games in the orchard. I worked a half day on Wednesday, and despite it being freezing I took the girls to a new park (well new to them!), they ran around playing imaginary games for over an hour. Maggie is particularly animated in her role play, and is also forthright in her interactions with other children. Due to the temperature and it being midweek around lunch time the park was pretty empty, but Maggie nonchalantly walked up to a pair of school aged children, at least a foot taller than herself, she told Lizzie, "I'm just going to talk to these children", then turned to them and told them "Just don't get in our way, OK?!" I'm not sure who was more shocked: the children or myself. After correcting Maggie on polite behaviour and playground etiquette we all moved on!
Elisabeth: I took this portrait of Elisabeth on a walk around the block. They are very excited about school next year. We have been discussing it, and starting to get ready. Although I think the girls primary concern is their uniform!
Blogging late again for my
52 portraits
.