Oh dear- now I'm being tempted via email (directly) with Fred Ward pieces before they're auctioned.
I weakened. Couldn't resist this myrtle buffet/dresser and two bedside tables that match our
previous
purchases
.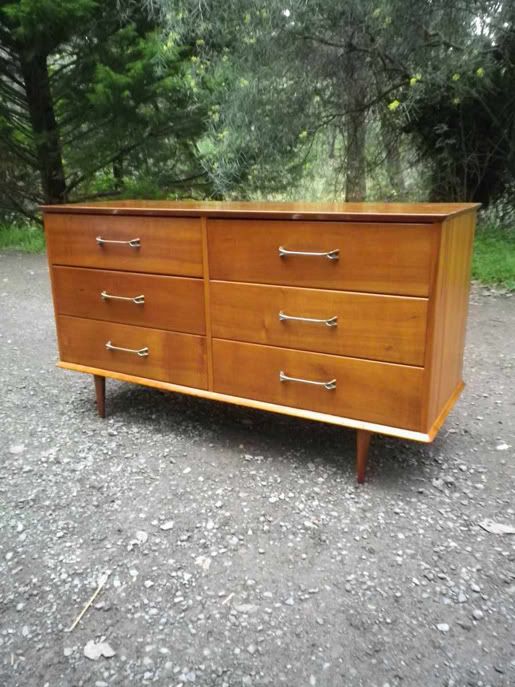 Gosh I just realised I didn't show you the myrtle dresser with the mirror we won a little while ago.
Soon to be on their way across the Strait. Hopefully we can move into the hut soon- cause our flat is starting to look like a furniture warehouse!