Ok a quick post this week, with the return of some cooler weather, I craved warming food-
Monday- some cheese! We enjoyed the leftover lamb souvlaki for lunch, and then our window seat had been delivered, and neither of us wanted to get up and leave it to cook dinner, so we just nibbled on some parmesan!
Tuesday- after enjoying a beef burger with the lot from the Devil's Kitchen on Sandy Bay Rd, we ate a rustic Caesar salad for dinner.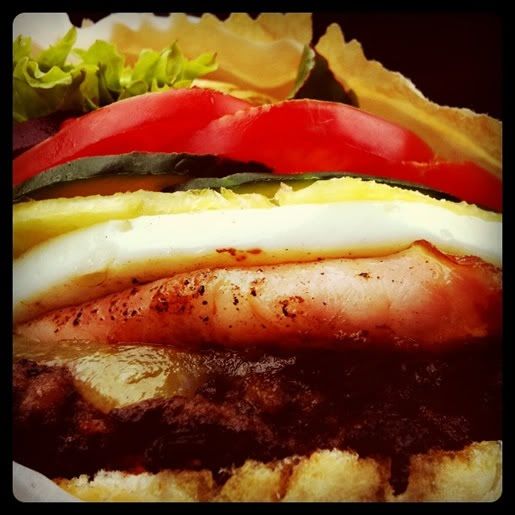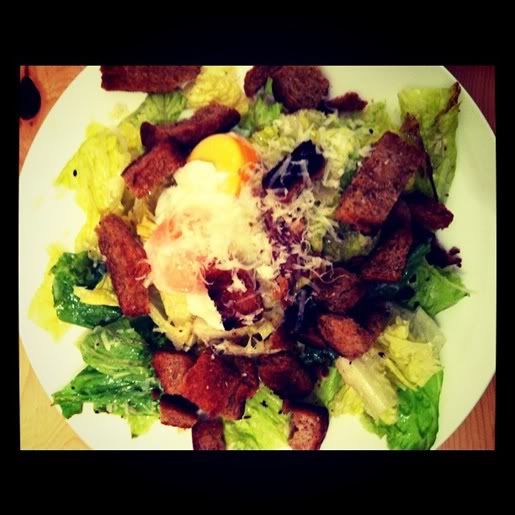 Wednesday- Spaghetti and meatballs! Enough said.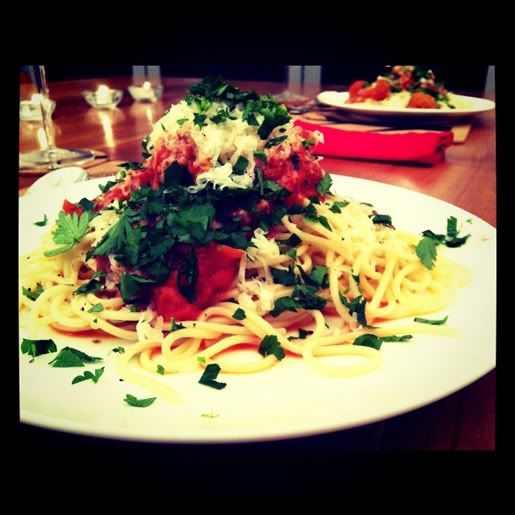 Thursday- stir fry vegetables and rice noodles with a heap of mint.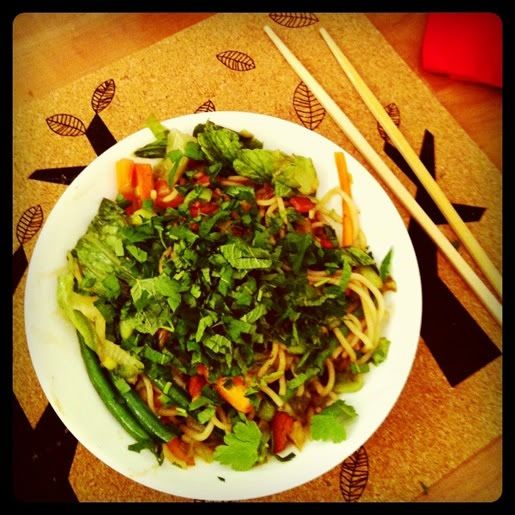 Friday - My comfort food meal (it was cool and rainy on Friday evening), Bratwurst sausages with mash and peas and my favourite Dijon mustard. Oh and my lovely husband bought us some sweet little macarons for dessert.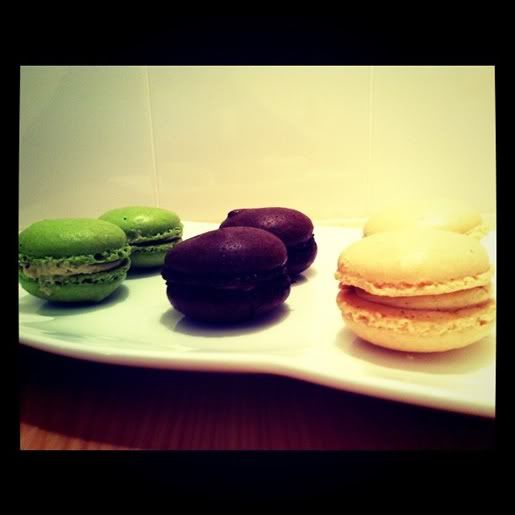 Saturday - I thought I'd share our little lunch of a washed rind sheep's cheese and a very, very ripe goats cheese and sourdough bread.
Dinner was lamb shanks roasted in the Weber, basted in the left over red wine sauce from last weekend's pears, with baked potatoes and spinach. We love this mini roast lamb dish.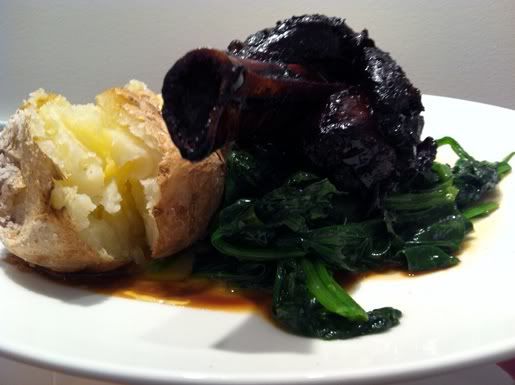 Sunday- A lamb shank and vegetable soup with home baked potato bread.
Oh and I can't resist sharing our trial run of the Profiterole tower for Maisy's baptism. Still working on the consistency of the creme patisserie. I asked my brother how they were, his reply "explosive"!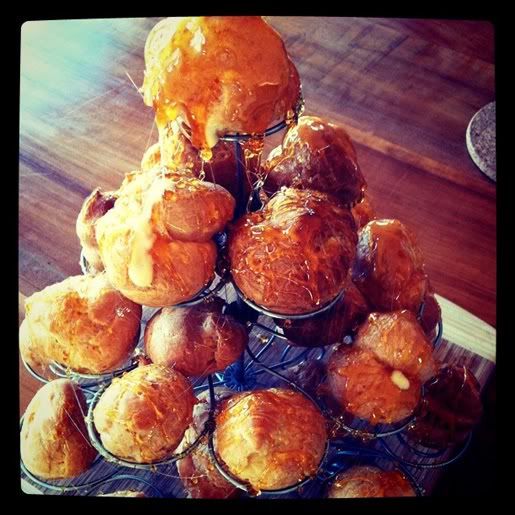 What's been on the menu at your home this past week?