Well after looking at last weeks pictures I did tell Rob we should try not to eat cheese for a week. We almost got there, but on Friday we needed a quick last minute birthday gift, so we headed straight for Bottega Rotolo, and I knew we'd be walking out of there with some cheese.
Sure enough we did, a small washed rind and a hard cheese called Chebris Brebis that was made from a mixture of ewe and goat milk. Both excellent.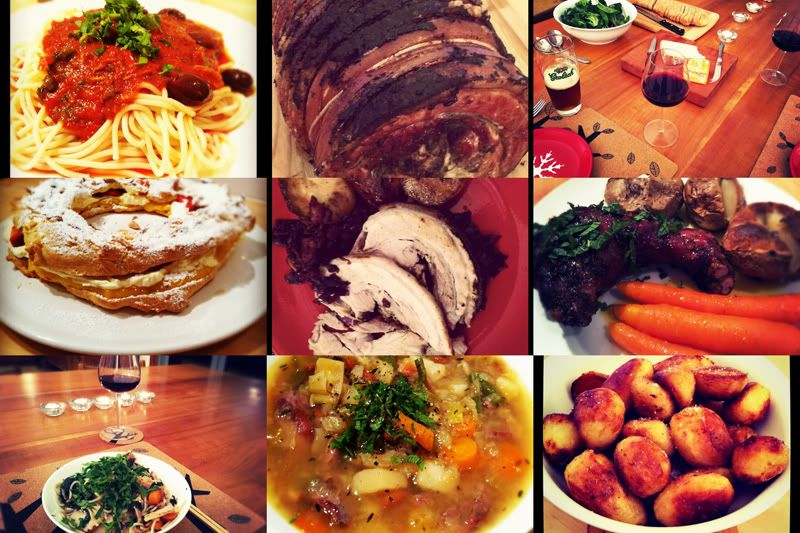 Top row:

Spaghetti alla puttanesca, Rolled loin of pork stuffed with prunes, sage, breadcrumbs, garlic and onions, Friday's cheese platter with salad and bread.
Middle row: Strawberry Lemon Curd Puff, Left over pork on Tuesday :), Mini-roast lamb (shanks) with baked potatoes and carrots.
Bottom row: Stir fry with rice noodles and the last bit of pork, lamb soup, and roast potatoes.