Not many new flowers in the garden this week. But the Nematolepis squamea (commonly known as lancewood), is flowering at the top of our driveway next to our front gate. It has very pretty little creamy flowers. So I thought I'd share one of Rob's macro photos of the flowers.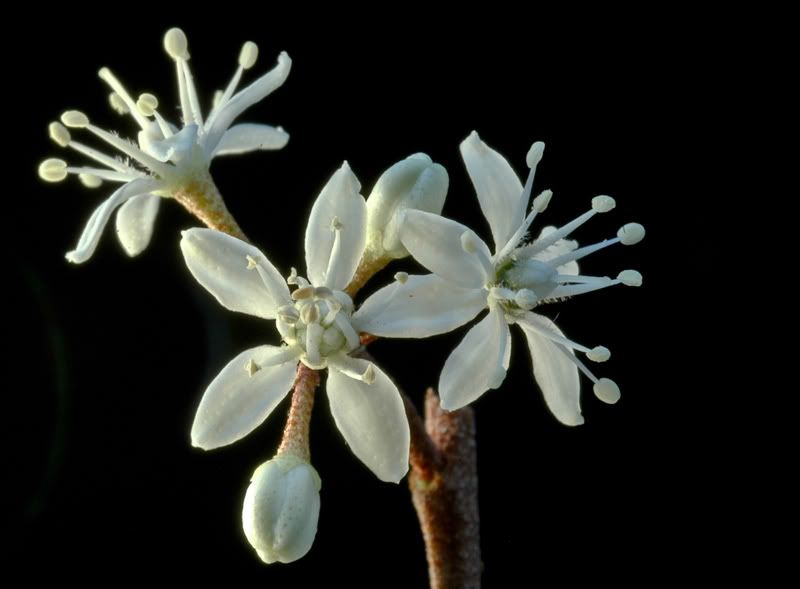 I'm not quite sure where this whole week has gone. I was hoping to get a lot more done at work. I've started counting down the weeks until my annual holiday, and sadly my to do list is not decreasing.
Yesterday I received a package in the mail from the company Land's End, I was being quite brave in picking a dress from their website. Unfortunately it was huge (I was worried it would be too small) and the style wasn't all that flattering anyway. I was a bit disappointed, I'm still looking for the perfect dress to wear. But maybe I should give up and try and find a skirt and top. I seem to be a bit long in the middle which means that waistlines never sit where they should on me, and I really don't suit an empire line dress!
Anyway as Nigella would say, food shopping is much less fraught with potential disappointment, so I'm looking forward to opening the box of goodies from Mount Gnomon Farm that arrived at work today. We ordered a pork shoulder, some bacon and chorizo. Thanks Guy and Eliza, I can't wait to taste the slow-roasted pork shoulder!