I updated my camera app on the phone yesterday and it's been misbehaving ever since. So my picture of the sage flowers is a little dodgy. Luckily by the time I got to work an update to fix the update was waiting in the app store.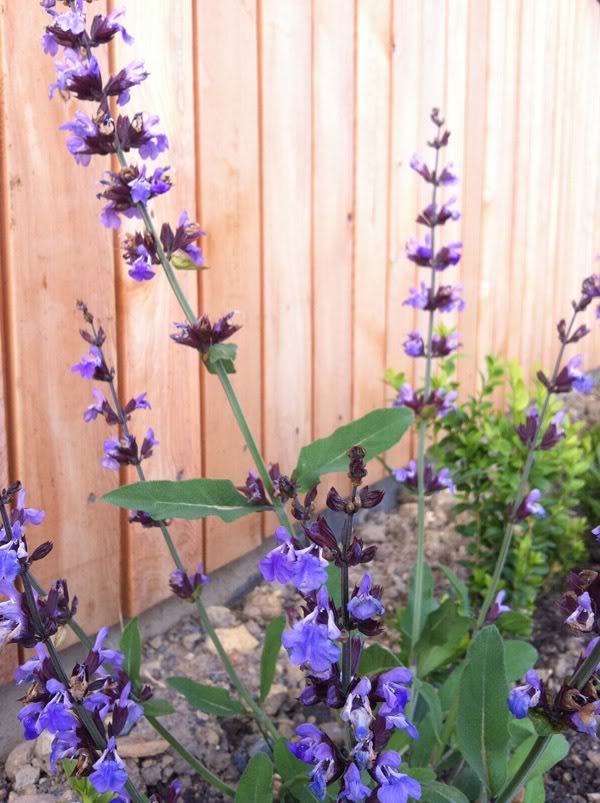 I walk past these every time I head to the laundry/shed hut and out of the corner of my eye I think it's Lavender, even though I know we didn't plant any!
While we wait for our little box hedge to grow around the hut, we have co-planted with herbs, so far we have tarragon, sage, basil, thyme, coriander, mint and parsley. Also some beetroot for the leaves in salads. All are growing well except the basil which is being hammered by slugs, despite Rob's beer traps and frequent night time raids to squish them.
Looking forward to a slow weekend, a good friend is coming down from Northern Tasmania to stay for the first time. We have another pork shoulder to slow roast, some French cheese to eat and I'm debating what dessert to make, chocolate pudding, lemon tart or a steamed pudding.
Hope you have a relaxing weekend like I plan to.