So we didn't get around to making our Christmas tree until last night, and it's still a work in progress.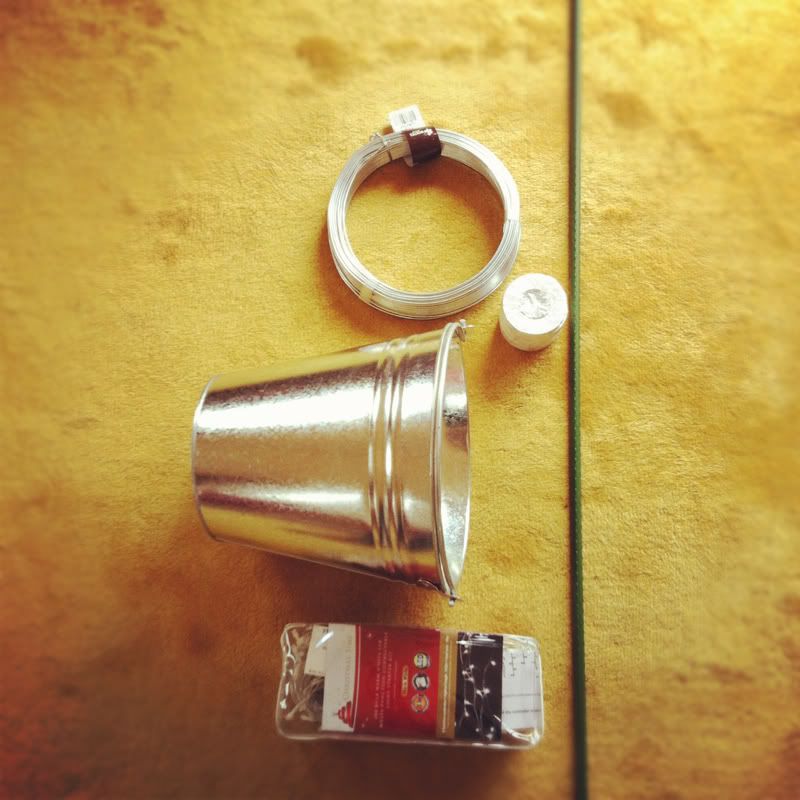 Tree ingredients include: fencing wire, white electrical tape, galvanised bucket, a garden stake, set of LED lights and a bag of quick set concrete (not shown!) All comes to a grand total of $67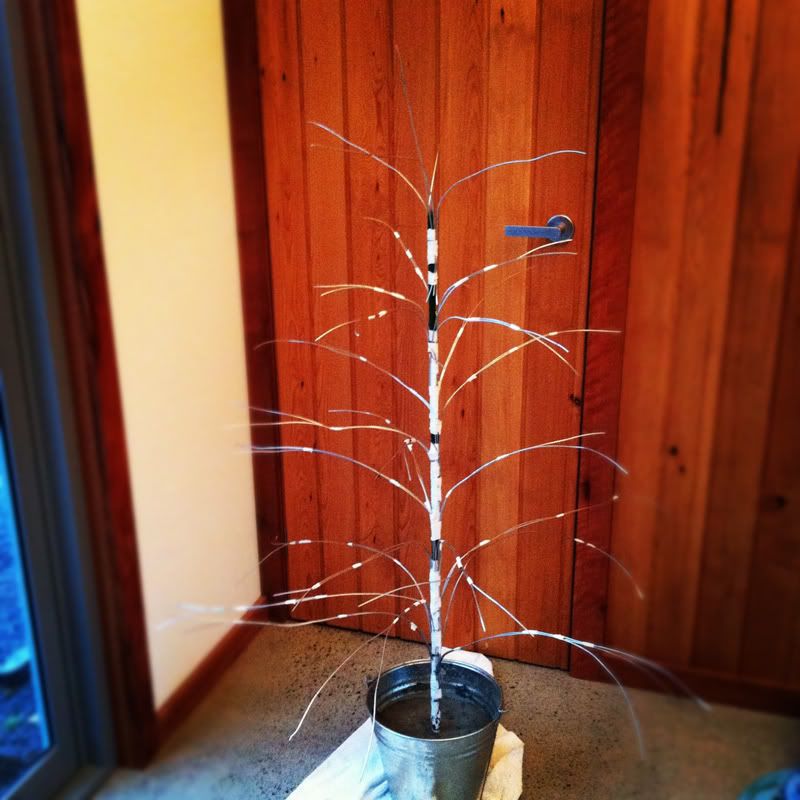 Stage 1: attach the wire branches to the stake and set in concrete overnight. Stage 2 will be tonight, the fun bit of attaching all 20m of LED lights and covering any green bits of the stake or the wire with white tape. I'll keep you posted.
P.S. If you're not big on Christmas, perhaps come back to my blog in January, you may have noticed by now, I'm a trifle obsessed!