Today's Snap it theme is inside.
Excuse me while I become a botanist for a minute.
When I used to demonstrate in the undergraduate practical classes with Rob, one of the activities we did a lot of was hand sectioning of plants.
This was something that takes a little practise, to get a perfectly even slice of stem or leaf with a razor blade (and not slicing the top of your finger off). The plant material is sandwiched in preserved carrot to make it easier to slice. Then once all your little sections are swirling around in a bowl of water you would pick out a few nice ones, pop them on a glass microscope slide and apply some Toluidine blue stain. This stain is taken up by the different cells and if a cell wall contains lignin it will go sky blue or pectin it will go purple. A cover slide was placed carefully over the top and then onto the microscope platform to examine. That's when the fun begins, identifying the cell types and drawing them. This was the bit I used to help the students with.
Australian native plants have to deal with a very harsh environment. Examining their anatomy (how their cells are arranged) you can find out how they adapt to combat the stresses they must overcome to survive. Hiding stomata in furrows so that the plant doesn't lose too much water, thick waxy cuticles to reflect light, increased numbers of lignified cells to create hard leaves that protect the plant from wilting.
Here are a few of the resulting sections through various plants. I think they look stained glass windows.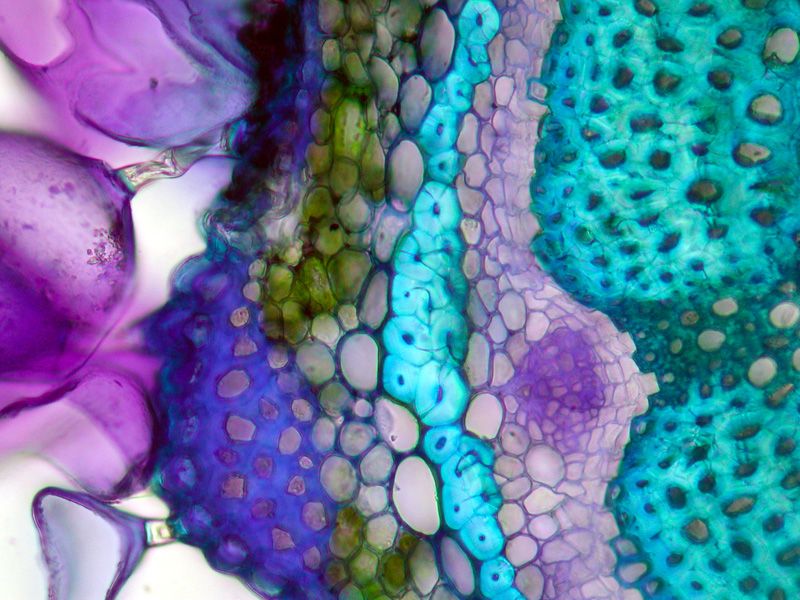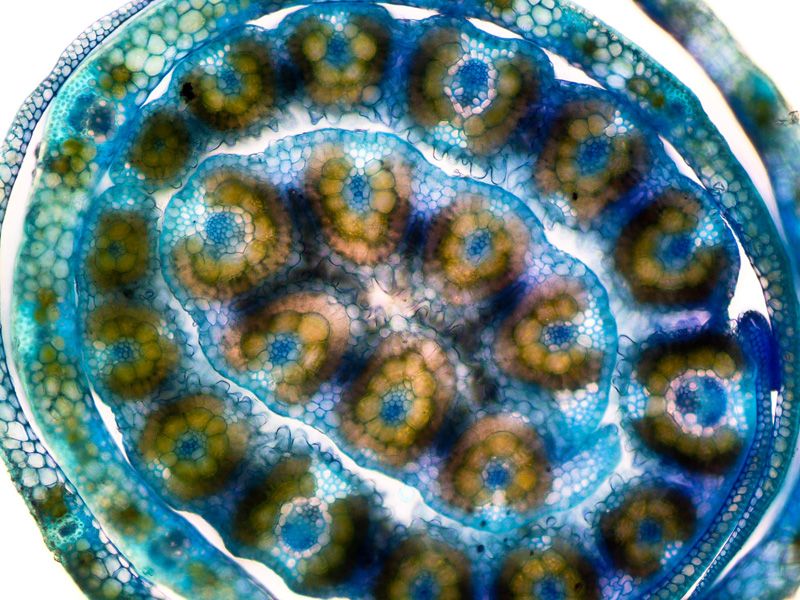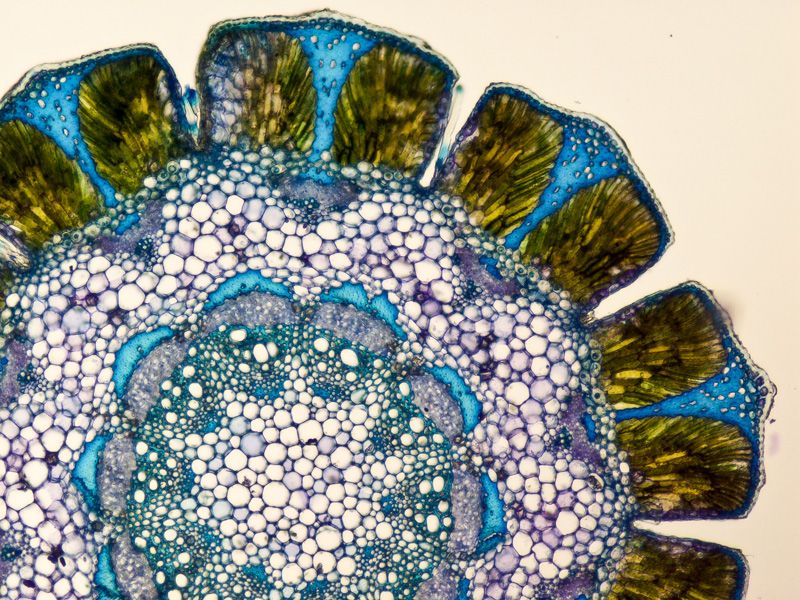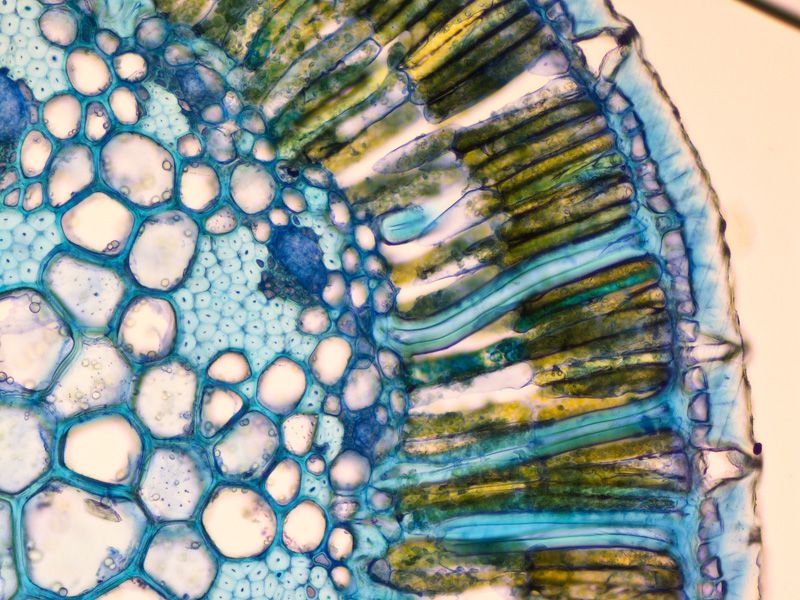 Playing along over
here
today.