We had a surprise day together today, as our Family day carer was unwell, so I took the day off to be with the girls. It wasn't a difficult decision to make, especially with the perfect weather.
So we headed into town at lunch, picking up Rob from work and heading to one of our favourite parks in Battery Point with provisions from Jackman and McRoss. The girls enjoyed seeing their Papa in the middle of the day, and we enjoyed eating outside in the shade of some trees together.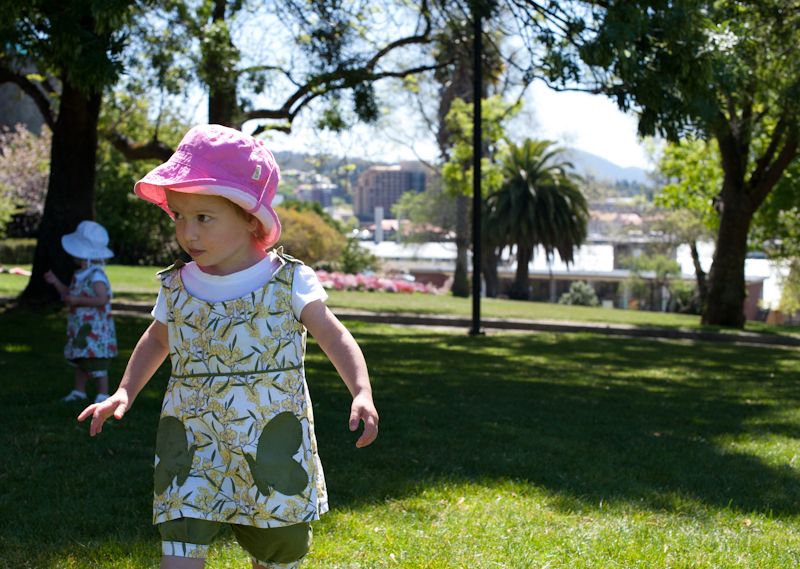 It's meant to be even warmer tomorrow, so on our way home we went shopping for bathers and rash tops to go with their new paddling pool.