Today was warm. We stayed at home keeping inside where it was cooler. Eventually in the heat of the early afternoon the girls were tired enough to go to sleep for a nap without much fuss. Elisabeth in her cot, Maggie next to me on our bed. After a quick tidy up of the living area and kitchen I joined Maggie and napped for the first time in ages. It was heaven.
Unrelated photos from today.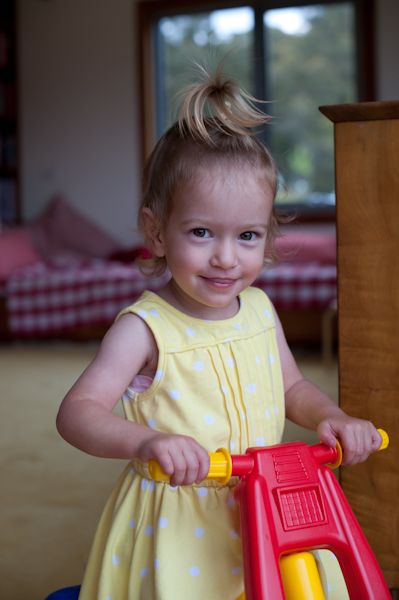 The girls and their trikes. It's love. Maggie likes to turn hers upside down to "service" it, carefully cleaning everything.
After dinner while I did the washing up the girls joined Rob in the flower garden for a feast of freshly picked alpine strawberries and some weeding. Have I mentioned how much we love daylight savings?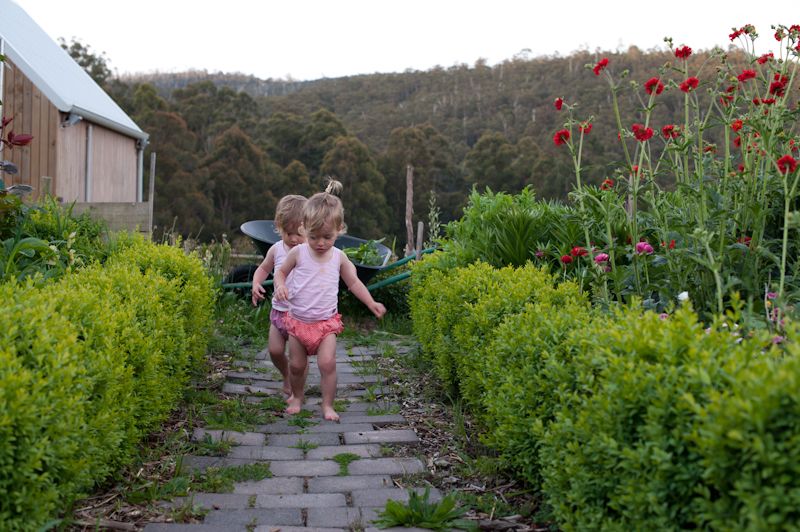 Tomorrow is a public holiday thanks to the Hobart Show, so I am looking forward to a quiet day with Rob home.