A day shopping together at Bunnings, the girls were highly excited by everything there. We ended up with a paddling pool so they don't have to sit in plastic tubs anymore!
A lazy afternoon. Which ended with an early dinner of Rob's home-made pork & veal burgers (made with grated apple, fresh sage and oregano), served on a Pigeon Whole Bakers brioche bun, topped with bbq onions and Rob's tomato relish. With a glass of home brew and the bifold doors open, Saturday night jazz on the radio, we thought life doesn't get much better. Except then there was the chocolate ice-cream.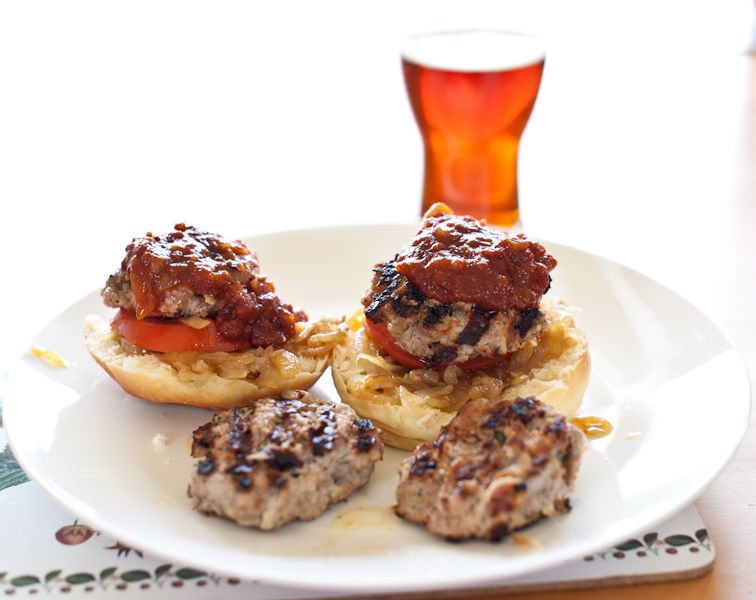 The girls were happy to potter around together on the terrace after dinner.