Thank you for your supportive comments yesterday, I'm glad that I'm not alone in the feelings I expressed. The girls ended up sleeping for 1.5 hours, which was enough of a recharge for all of us to enjoy our afternoon together. I even got to prepare dinner without girls underfoot.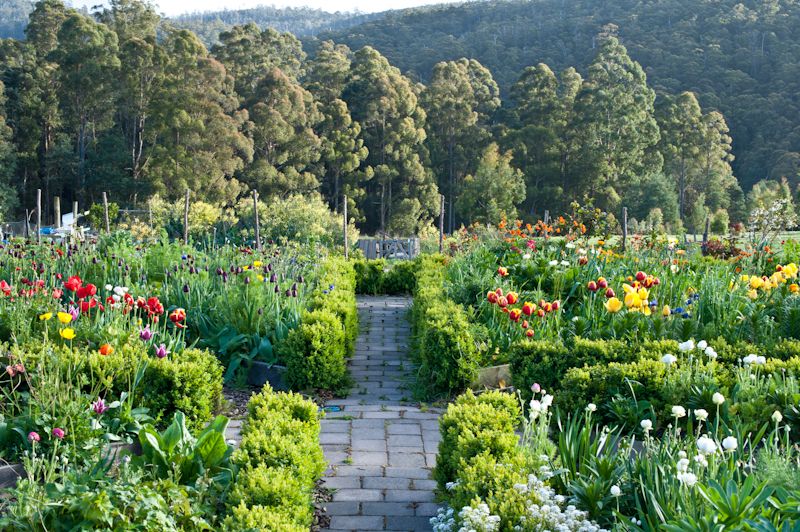 I took a quick walk around the flower garden this morning. Reliving my past Friday flowers posts. Despite not receiving as much attention as it needs, the garden is rewarding us with spring blooms. The daffodils and snowbells are over, the tulips are at their peak and the ranunculus is just starting to get going. The new flush of growth on the box hedge is ridiculously green.
Queen of the Nights in the garden.
Ad Rem tulips.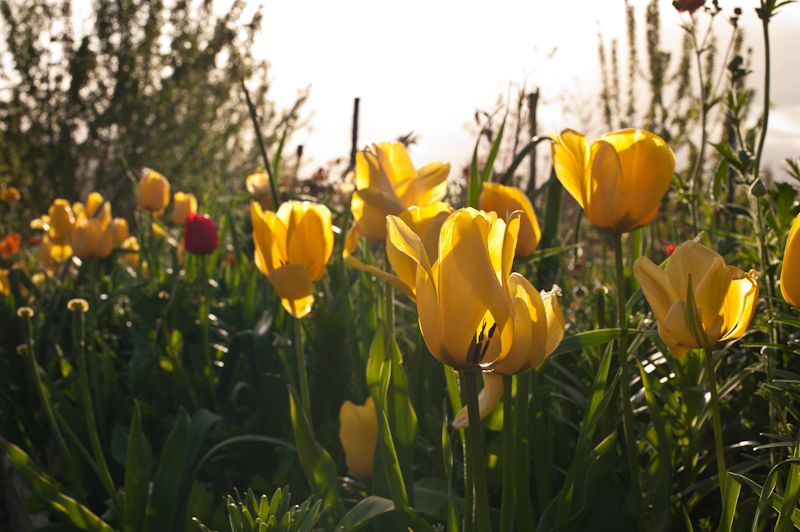 Golden Parade and Golden Apeldorn tulips.
Happy weekend!